PlanogramBuilder (3D)
Create 3D planograms, optimize and communicate product shelving in retail stores.
---
PlanogramBuilder is designed for manufacturers, brands and retailers who want to create planograms quickly and efficiently.
3D planogramming provides many benefits such as interactive viewing and printing from any angle, automatic product duplication along shelf depth, simulation of complex fixtures and POS elements and many other features difficult to achieve in 2D.
This version also comes with standard analysis tools to optimize shelf value and assortments.
You will find a detailed comparison of PlanogramBuilder versions here.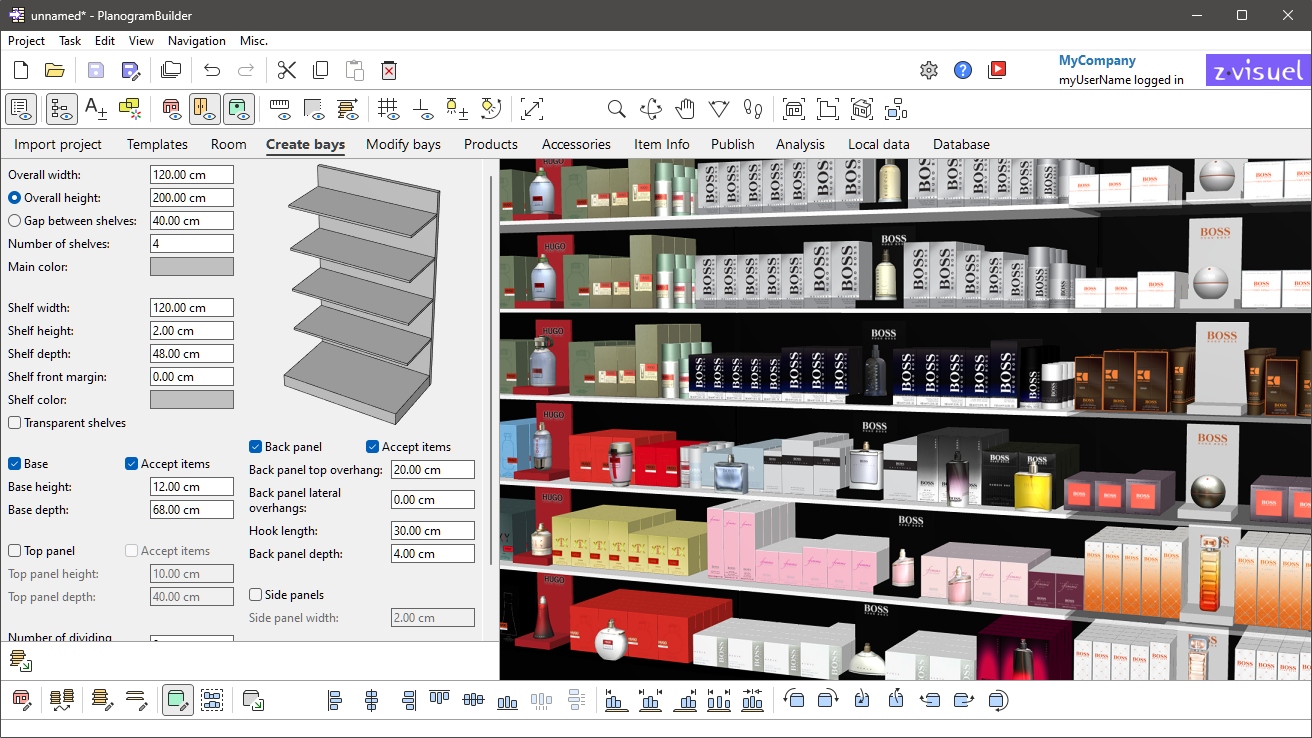 ---
Deployment and Infrastructure
Subscription-based web-connected application for Windows PC's
Quick and simple setup and updates at no extra cost
Unlimited number of users with various access rights
Metric and imperial units
German, English, Spanish, French, Hungarian, Portuguese (Brazil), Bulgarian and Russian
Common cloud-based product database for all co-workers
Collaborative features (project sharing, multi-user planogram templates)
User guide, tutorials, email and phone support included with license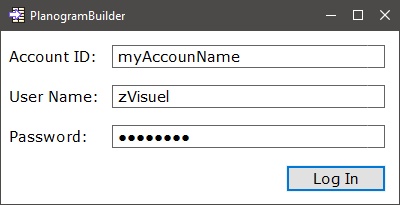 ---
Planogram Creation
User-friendly interactive Drag & drop operation
Real-time 2D and 3D planogram creation and editing
Representation of products, POS and objects of any shape
Adjustable fixtures (shelves, panels, slat walls, pegboard, etc.)
Sales room simulation with materials (floors, walls, ceilings)
Intelligent physical constraints such as snaps and collisions
Specific placement rules for POS, shelf strips, dividers, etc.
Products classified by category, brand, type, etc. with thumbnails
Several time-saving features to align and space products on shelves
Display of dimensions and flow direction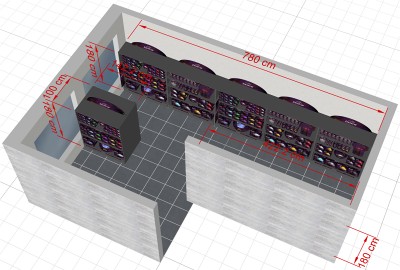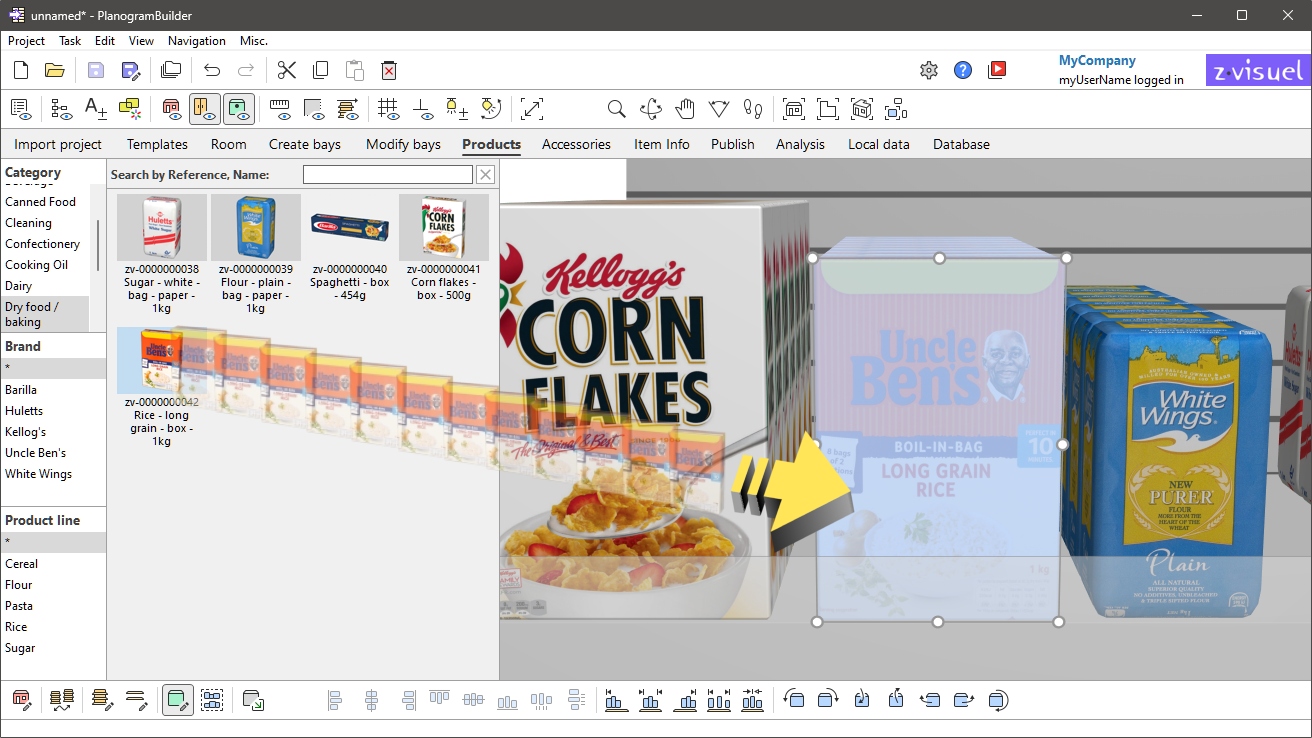 ---
Analysis and Intelligence
Planogram import from spreadsheets
Assortment suggestion based on your sales figures
Real-time display of value and margin for items on shelf
Projection of turnover and margin based on sales statistics
Calculation of linear, surface and volume of products on shelf
Highlight products per any property and per analysis values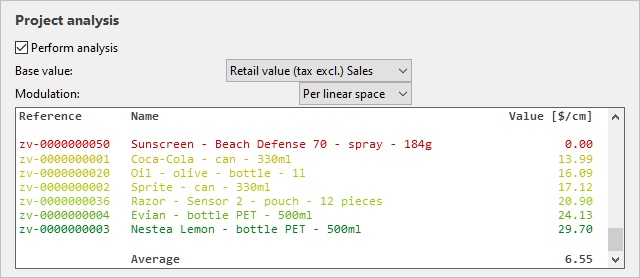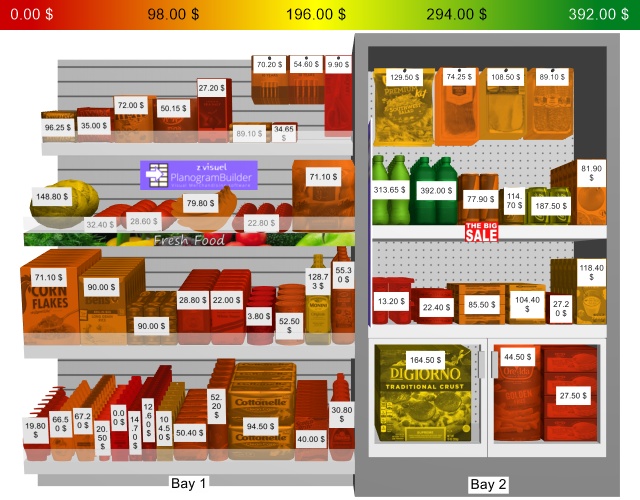 ---
Viewing and Publishing
Planogram reports in PDF, Excel and HTML
Customizable product listings (choice of properties to list)
Saving of presets for your favorite listing configurations
Schematic view with various options for clear planogram presentations
Page layout, color and font options for reports
High resolution images output ready for printing up to poster size
3D stereo viewing with anaglyph glasses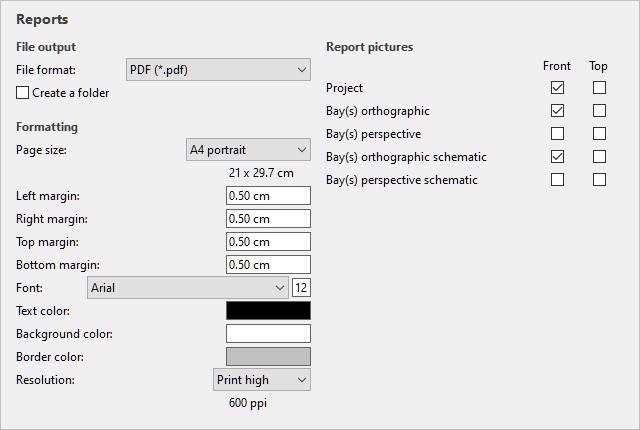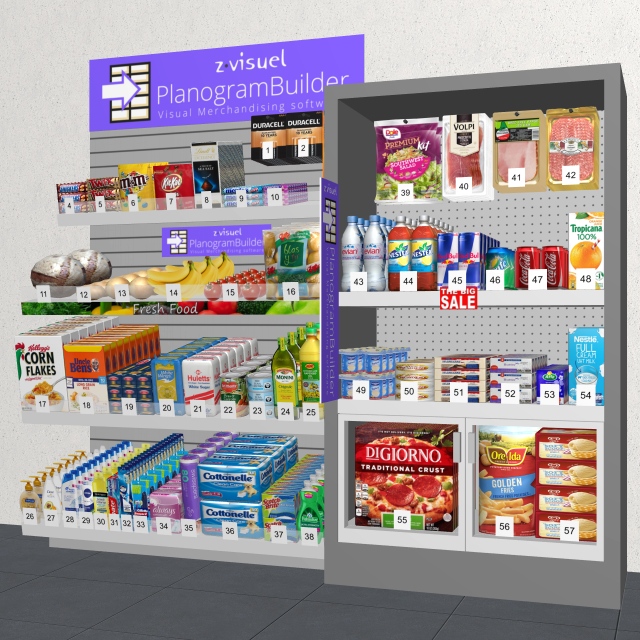 ---
Content Management
Built-in database editor to add and manage your products seamlessly
Product classification, code, name, dimensions and custom properties
Batch importing of products from spreadsheets and images
Product and POS database local back-up and restore
Planogram projects repository with title, date, user, etc.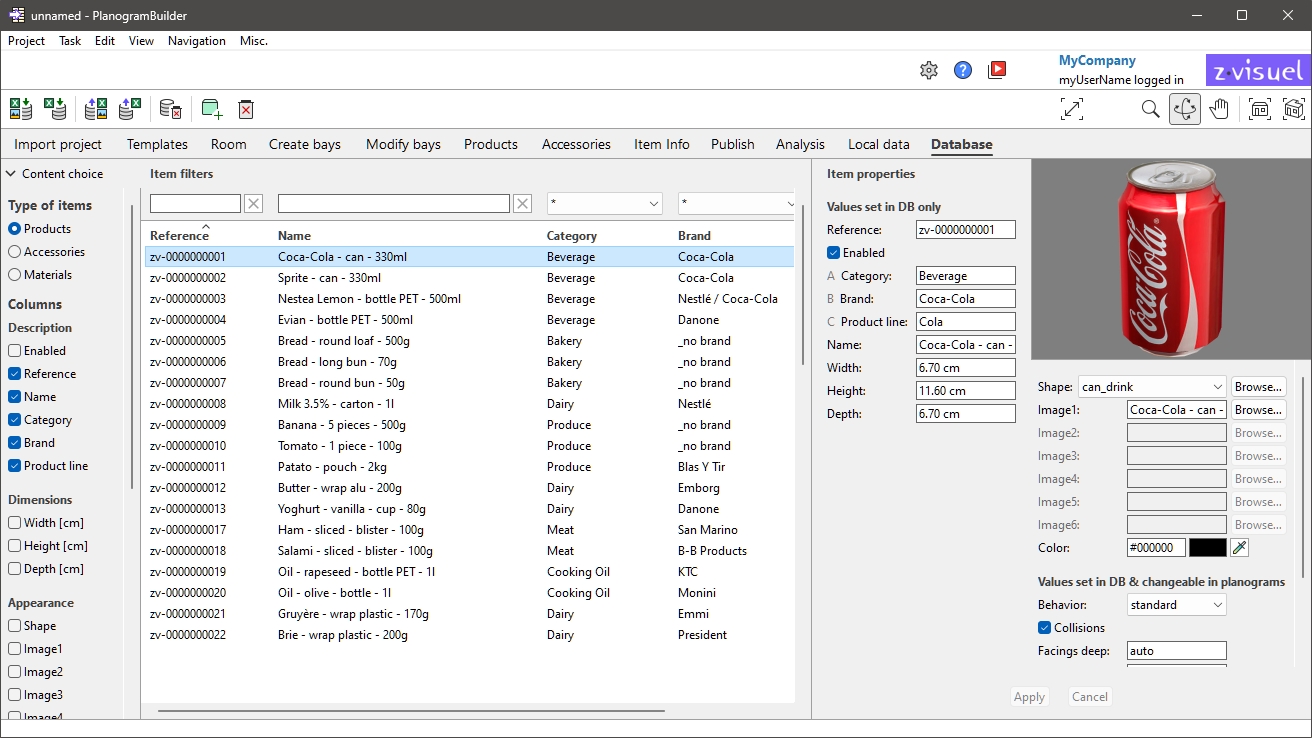 ---
---