Overview of PlanogramBuilder - 2D and 3D planogram software
Applications to plan, optimize and communicate product shelving in retail stores
---
Whether you're a brand, a distributor or a retail channel, you're confronted with limited retail space, short product lifecycle and a lot of competition.
Customers will run away if you don't help them find what they're looking for.
To increase sales, it's very important to put the right products on shelf and present them in an attractive manner.
zVisuel planogram software help you achieve professional space management and visual merchandising quickly and efficiently in 2D or in 3D depending on the version you choose.
It was created in 2002 and is constantly evolving based on our many users' feedback.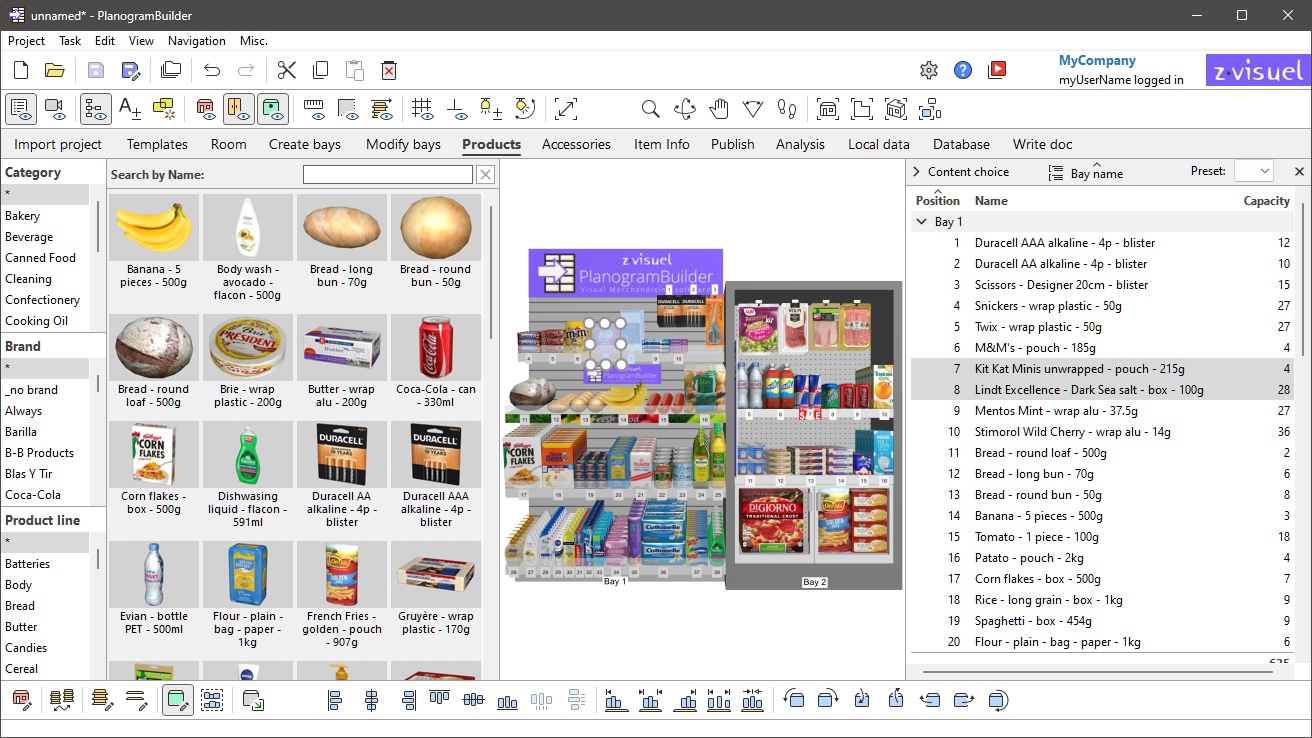 Worldwide access

Install PlanogramBuilder and updates in minutes on any Windows PC
Access the software and your projects from any web-connected PC
Ease of use

Drag & drop your sales room, fixtures, products and POS elements
Manipulate items in realtime with instant feedback
Productivity

Complete your planograms quickly with efficient tools
Measure the shelf value and calculate your sales on the fly
Collaboration

Use one common product database for your whole company
Share your projects with colleagues in the Cloud
Professional Planograms

Output beautiful 2D or 3D high resolution images
Publish detailed customizable planogram reports
---
Planogram examples in various domains






















---
Currently working at home ?
Each user can install and use PlanogramBuilder on multiple computers, for example on your work PC and your home PC.
You always have direct access to your product database and planogram projects as these are hosted on our servers.
---
---