June 2021 - Discover what's new in PlanogramBuilder release 44 !
Better conformance to Windows standards
PlanogramBuilder is now a more standard Windows application.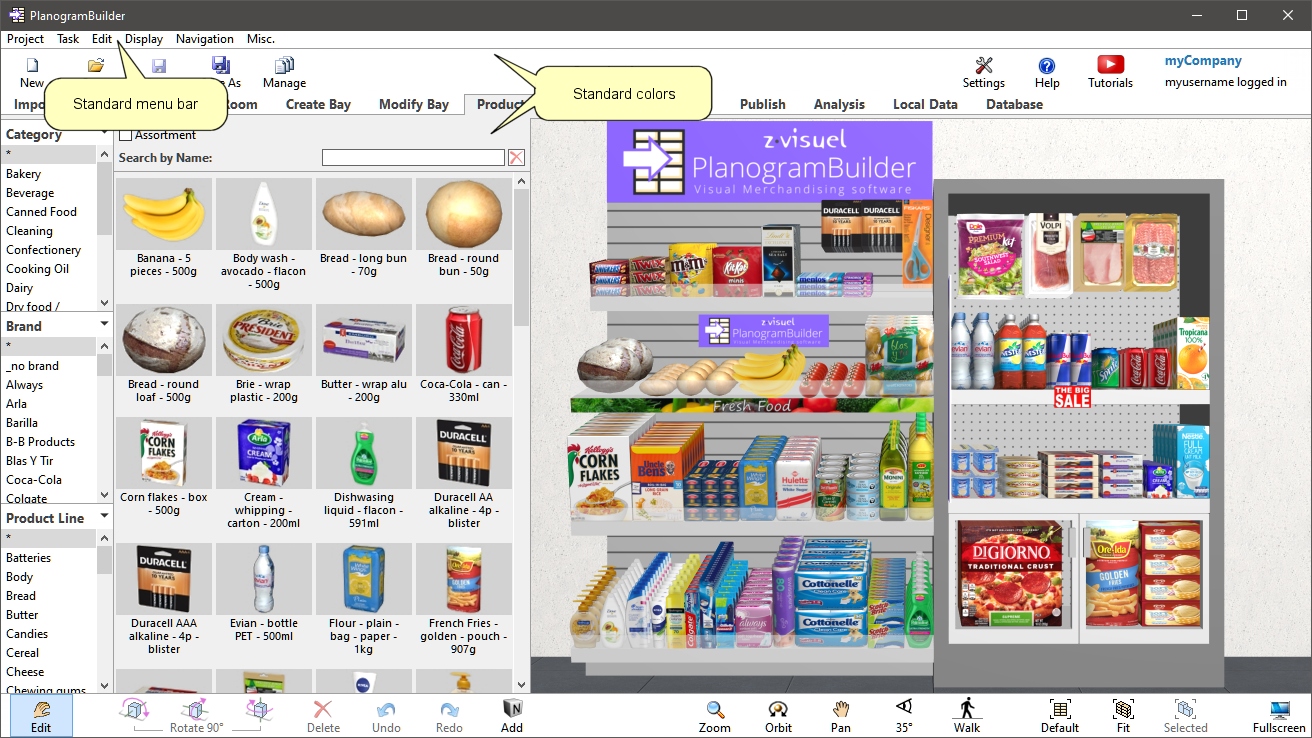 Interface elements and functions
Windows standard colors and fonts now used for the whole GUI
New menu bar with menus organized by topics (replacing the single right-click menu)
Standard drop-down list option contents
Standard selected row color on grid views
Keyboard can be used to change current hierarchy selection (more info)
Improved interface responsiveness with flicker-free refresh
New and improved features
This release also brings various enhanced tools and functions.

Customizable label position and colors in schematic view (more info)
Transparent background available for Save Picture in the Publish task (more info)
Native PDF file format output for reports (more info)
Single item markup available in reports * (more info) and project analysis * (more info)
Precise control and read-out of the Field-of-View angle value * (more info)
Specific setting for the font height of dimensions (more info)
Task switching with the mouse wheel (more info)
All connections now securely encrypted (no more option to use HTTP protocol)
Note: Features marked with * are not available in PlanogramBuilder Light version.
Architecture, installation and updates
You will see a notification to update when you launch PlanogramBuilder. Please follow the instructions on screen.